Website design for Chattanooga Junior Achievement
This website was a total redesign for Junior Achievement. They were unhappy with their previous website and were looking for a fresh, modern design. I was given creative freedom with the exception of color. I had to adhere to the company's specific color pallet. They simply asked for the design to be informative, useful and fun.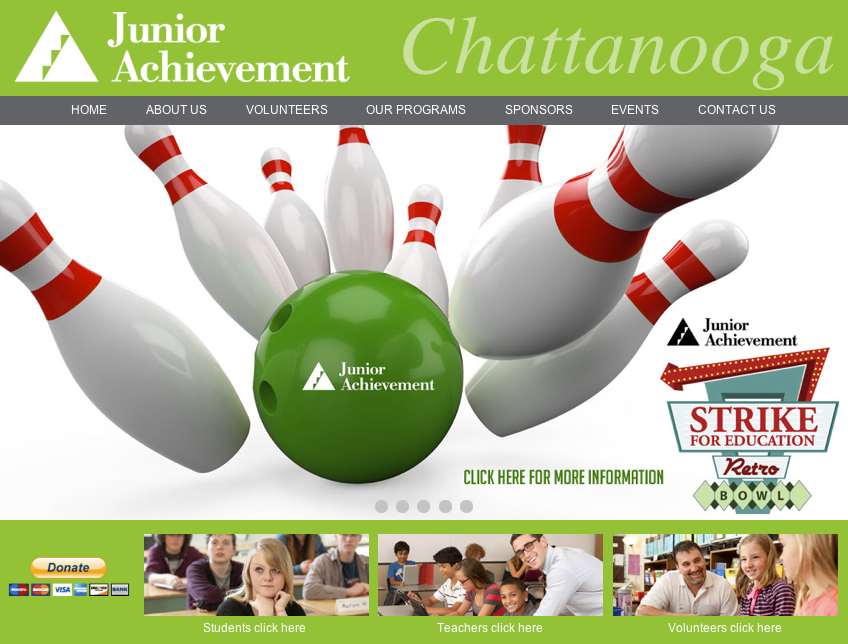 Website design for Junior Achievement in Chattanooga, TN.